What's on?
Looking for a great night out in Wolverhampton? Make it Monmore!
Evening Racing - £6
Experience the unique thrill of greyhound racing every Thursday and Saturday evening
Afternoon Racing - Free Entry
Join us on a Monday, Tuesday, Wednesday and Friday afternoon for thrilling Greyhound racing! First race approx 2pm.
Restaurant
Our fabulous Restaurant is available on a Thursday and Saturday evening, it is the perfect place for a three-course meal whilst enjoying the racing with full Tote and Bar table service. Advance booking is essential, you can do this on 01902 452648. We also have corporate boxes available for extra special events.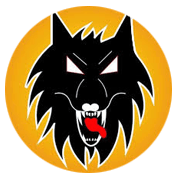 SPEEDWAY
Discover the high-octane thrills of Speedway at Monmore Green, Wolverhampton! Enjoy a noisy, exciting, and unforgettable Midland's Monday night out from March to October. Break-less 500cc bikes and their fearless riders take to the track for a fast, colorful, and furiously fun event that lives up to Wolverhampton's storied Speedway history.

Please visit the SPEEDWAY WEBSITE or call on 07704 500707.